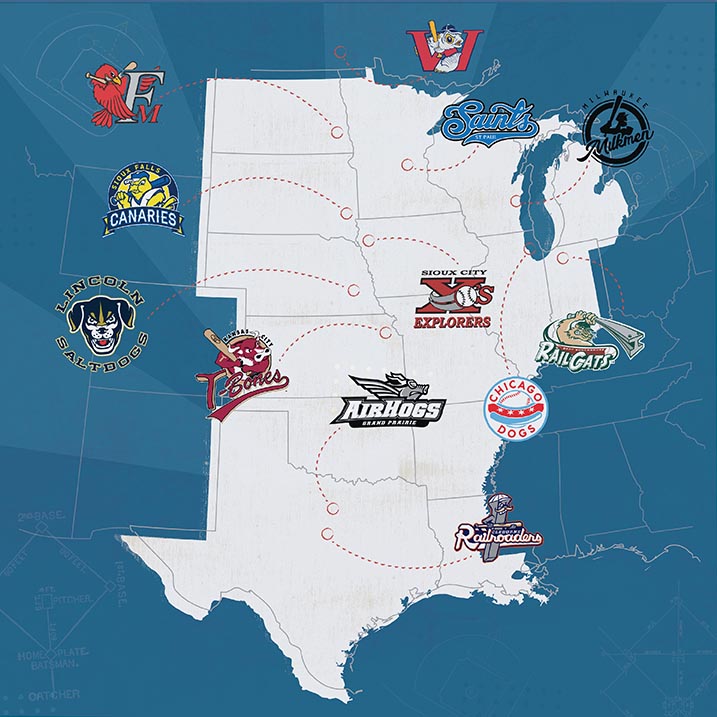 The calendar's flipped to March and the Saltdogs are just over two months away from their return.
Of course, there's nothing like a night out at Haymarket Park and we've got 50 more of those upcoming.
But the American Association is one of the baseball's unique treasures — and with so many cool and interesting cities within, it can make for quite the vacation or quick weekend getaway. Because of that, we're going to look at each of the 10 cities the 'Dogs will visit in 2019.
OVERVIEW: Stop No. 2 (and Lincoln's second stop of the 2019 regular season – notice a pattern?) takes us to T-Bones Stadium in Kansas City, KS (not KCMO).
T-Bones Stadium is located right in the middle of a massive suburban development that has since surrounded the ballpark in its 16 years of existence.
There's so much to enjoy around the stadium and you can spend a full couple of days on the Kansas side of the city while enjoying a 'Dogs series in KC. Whether it's retail shopping, dining, fun in the sun or an afternoon/evening at a Sporting Kansas City match, the urban sprawl of 'The Metro' offers an action-packed Saltdogs getaway.
THE STADIUM: Formerly known as CommunityAmerica Ballpark, T-Bones Stadium has some of the most unique dimensions in the American Association – with one of the league's tallest left-field fences connected to one of the shortest right-field fences.
The ballpark favors right-handed hitters and tends to cater to long fly balls out to left field, even if the right-field fence hardly comes up to an outfielder's waist. (It's also a looooong 405 feet to dead-center, and an even longer 409 feet to the gap in left-center field.)
The stadium has been home to the T-Bones since it opened in 2003, but has also seen its fair share of Major League Soccer from 2008-2010 while Sporting Kansas City (known then as the Kansas City Wizards) awaited the construction of Children's Mercy Park across the road.
It was also the site of a world-record-breaking performance of Deep Purple's 'Smoke on the Water,' when nearly 1,700 guitar players showed up to simultaneously play the simple riff in 2007.
In reality, the stadium's construction reminds one a lot of Haymarket Park – so if you're looking to make a trip and still feel the closeness of the yard back home, this one make a ton of sense.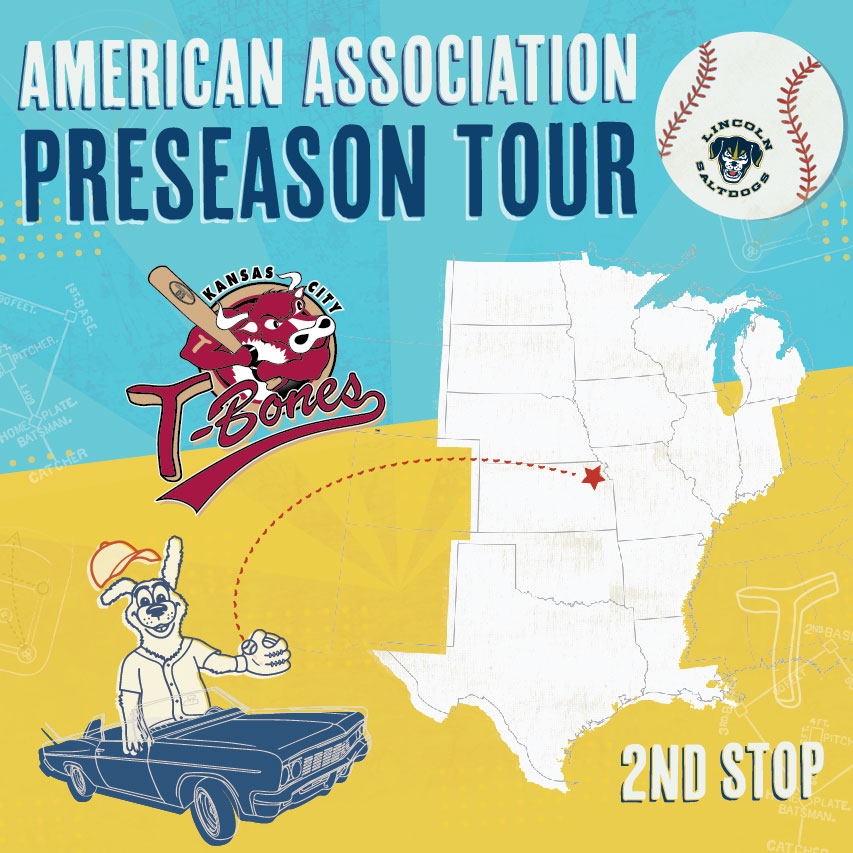 THE CITY: Since Kansas City is rather large and we're sticking to the Kansas side of the river, we'll discuss that in this edition of the Preseason Tour.
What isn't there to do right around the area? There's a Dave and Busters (this isn't a paid advertisement), a huge retail shopping mall, a NASCAR venue, a casino, multiple eateries and bars and a professional soccer complex.
If you don't fancy anything from that list, then we give up!
The wide variety of options isn't limited to types of food or entertainment, either. Anyone can find something reasonably affordable to do, and there's an abundance of people out and about enjoying their day outside – especially on the weekends.
Most everything is also in walking distance of the ballpark, and if you're so inclined to head over the river, there's that much more to do in KCMO. So take your pick.
'DOGS ALL-TIME RECORD IN KANSAS CITY: Lincoln is 25-33 all-time in KC and 60-67 all-time against the T-Bones. The Saltdogs also played their longest-ever game in terms of time elapsed and innings in Kansas City, a 16-inning affair that took 5 hours, 30 minutes on May 15, 2014.
WHEN THE 'DOGS ROLL THROUGH KANSAS CITY: May 20-22, August 21-23; Tickets range from $6.50 to $16 and can vary whether purchased on the day of the game or prior to.
This is the second installment of an 10-part series that will lead up to the start of the 2019 regular season.