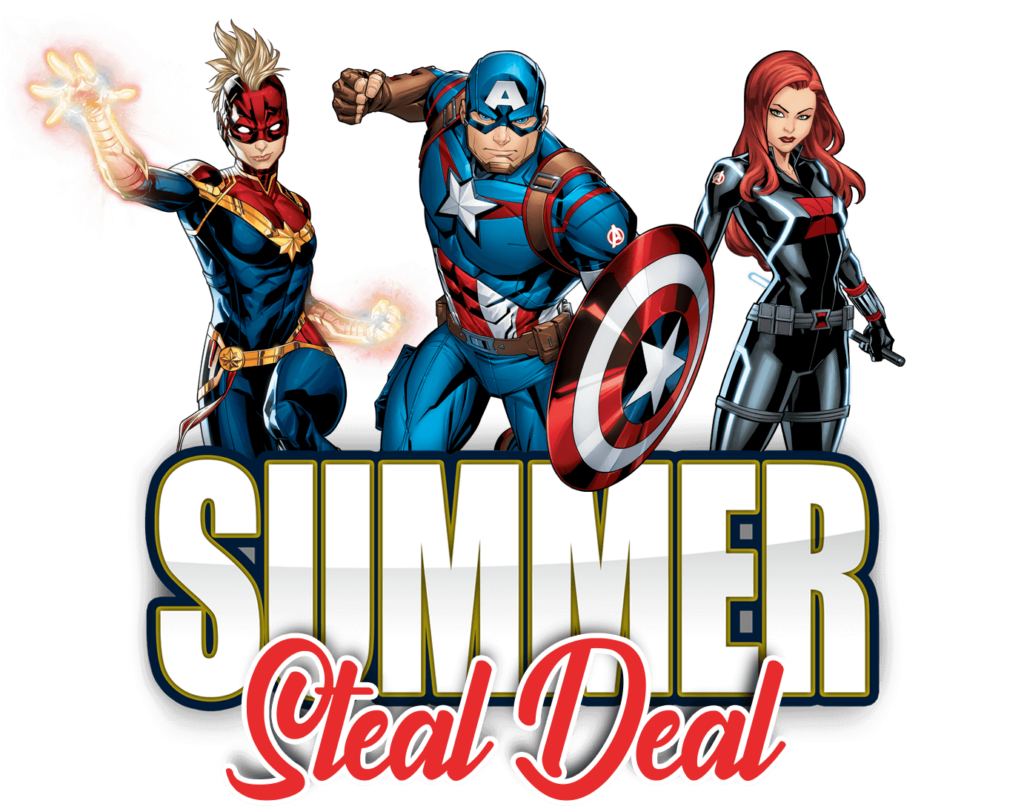 4 Tickets to August 19, 2022 Saltdogs Game
4 MARVEL Rally Towels presented by UBT & Allo
1 Valentino's Jumbo One-Topping Pizza
Character Appearance with MARVEL Characters
Entered for a chance to win a Saltdogs MARVEL Groot Jersey
Upgrade to Lower Reserve Tickets for Just +$10 More!

$48 Value = 4 Upper Reserved Saltdogs Tickets
$64 Value = 4 Lower Reserved Saltdogs Tickets
$32 Value = 4 Sun Valley Lanes Lucky Putt Mini Golf rounds
$20 Value = 1 Valentino's Jumbo One-Topping Pizza

All tickets are pick up only at the Saltdogs Ticket Office after purchase. Upon pick up, you'll receive vouchers for Valentino's Pizza.
Saltdogs Tickets for $55 are Upper Reserve Tickets, and are only valid for the home game on Friday, August 19, 2022. A $10 upgrade option is available for Lower Reserve Tickets ($65 in total). The online jersey auction will go live on July 30, and end on August 19. If you have a group of 5, for example, and need an additional Saltdogs Game Ticket, please call the Saltdogs Ticket Office directly to purchase additional game tickets (402.474.2255). Additional tickets for Sun Valley Lanes Lucky Putt Mini Golf may not be available beyond packs of 4 when purchased in this package. Tickets cannot be redeemed for cash. Tickets cannot be exchanged for future date(s), unless the game is cancelled or postponed due to weather. © 2022 MARVEL
To avoid long Will-Call lines, it is highly recommended to pickup your tickets in advance at the Saltdogs Ticket Office (Hours: 9am-5pm, Monday-Friday).