The Saltdogs will have a new cross-division opponent in 2018 with the addition of the Chicago Dogs to the American Association.  The franchise, located in Rosemont, Illinois, will play its games in a new $60 million, 6,300-seat stadium on I-294 near O'Hare International Airport.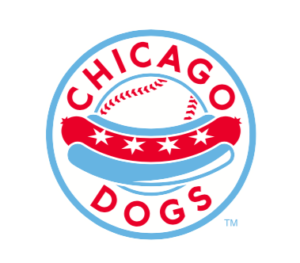 The Chicago Dogs' logo features the colors and stars of the iconic Chicago flag and was inspired by baseball, hot dog and Chicago lovers alike.  It represents the teams brand of family fun and Chicago-style baseball.
"We wanted a name that captures the spirit and culture of Chicago," said Chicago Dogs co- owner Shawn Hunter. "It had to be fun and authentic."
Chicago will take the field for their inaugural season with Butch Hobson at the helm.  Hobson joined the Dogs with more than 30 years of experience in both major and minor league baseball, including three seasons as manager of the Boston Red Sox.
"Having a franchise like Rosemont will help balance the league and make it more competitive," said Saltdogs President/GM Charlie Meyer.
Saltdogs fans will get their first glimpse of the new league member on June 22 when Lincoln plays host to the Chicago Dogs for a weekend 3-game series.
Schedule:
June 22-24 vs Chicago Dogs
Sept. 1-3 at Chicago Dogs